on Fri Feb 15, 2013 2:41 pm
There are Two types in Grand Chase Characters:

the first one is MELEE(M) under melee has to specified types. PURE MELEE(PM) and SPECIAL CASES(SC).

The Second is RANGE(R) classified into SEMI MELEE (SM) and MID RANGE (MR)

MELEE (M)
- generally refers to disorganized close combat involving a group of fighters. In short they are those characters does not use projectiles as their way of combating. Melee is classified into two classes;

PURE MELEE
They are melee type which they only uses their weapon to attack enemies and doesn't have ability to throw projectiles and launch range attacks.

Special Cases
They are the cases which they can teleport through a small distance and summon object in a very short amount of space but still melee and They have advantages in PvP than Pure Melee but it is still hard for them to beat a Mid Range Class

RANGE (R)
- They are the types which use range tactics to defeat enemy and uses projectiles in their combat in order to survive. There are two classification of Range type these are:

SEMI MELEE
They are the combination of a range type and a melee type. They have both melee tactic and also launch projectiles. But they are also those type that are independent and can win without using their range tactics

MID RANGE
They are more inclined on using projectiles that wont last longer or explodes in a certain distance and/or period of time.

on Sat Feb 16, 2013 11:38 am
Uhh ~Raise Hand~ Question is your SC and PM are special? :3
on Sat Feb 16, 2013 2:13 pm
No, nothing is special with them, theyre just a term.

on Sun Feb 17, 2013 8:05 pm
I think we should Classify Characters based on their available moves, not just because of how Players use the characters...

In that way, this classification will be balanced....
on Thu Feb 21, 2013 6:12 pm
No they are classified based on their abilities not including the skills. And I add some basis based on how other used it as General. Be open. .


And they are already Balanced. .





on Fri Feb 22, 2013 12:51 pm
Seraphee wrote:No they are classified based on their abilities not including the skills. And I add some basis based on how other used it as General. Be open. .


And they are already Balanced. .

we all know that dio never really uses his basic attack often (esp Devil Force) and Weapon Force has some Ranged abilities. his Teleportation is already an exception to being Melee..
on Fri Feb 22, 2013 2:54 pm
I Like the Emotes... care to contribute...???
emotes really must be updated here in the forums...
you Could Contribute to CharmSprite's Thread
[You must be registered and logged in to see this link.]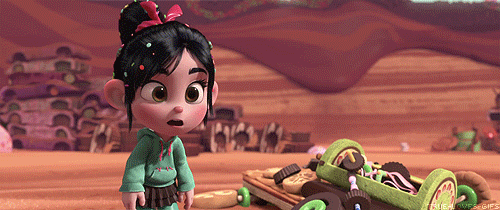 Core Manager
on Fri Feb 22, 2013 4:52 pm
Well its true Diablos can have some advantages compare to other melees. So He is classified in the Special Cases. those SC are strong enough compare to Melee but it is not enough to beat a Mid Range Class




on Fri Feb 22, 2013 5:58 pm
i thought there where only 2 classifications !
Melee and Range, and the characters in depends also in their Jobs to consider them Melee or Range :D

on Fri Apr 19, 2013 3:16 am
(2013.04.19) I see... A total of 3 or 4 classifications eh? This classification is good enough for me.

(2013.04.21) Wait, so special cases... If you base this on their basic attacks, 3 classifications is enough for me. And you were saying that:
Pure Melee (with Special Cases) are Knight, Spearmaiden, Sword Master, Savior, Thief, Assassin, Dark Assassin, Striker, Druid, Sentinel, Viken, Avenger, Spell Knight, Dragon Knight, Aegis Knight, Abyss Knight, Dancer, Siren, Starlet, Fighter, Champion, Ashura, Deva, Gladiator, Warlord, Duelist, Prime Knight, Ether Tech, Polaris, La Geas, Vader, Drakar, Leviathan, Diablos, Wanderer, Craver, Berserker, Advancer, Disciple and Holy Knight.
Melee-Ranged (Semi-Melee) are Alchemist, Muse, Gunslinger, Summoner, Darkbringer, Shadow Princess, Dark Origin, Bounty Hunter, Searcher, Excecutor, Prominence, Mystic, Equinox, Theion and Avatar.
Pure Ranged (Mid-Ranged) are Archer, Crossbowmaiden, Arch Ranger, Nova, Magician, Warlock and Battle Mage.

I just want to clarify it. Also, what I've observed is technically, the cycle of the 3 is:
Pure Melee is strong against Ranged, but weak against Melee-Ranged.
Melee-Ranged is strong against Pure Melee, but weak against Pure Ranged.
Ranged is strong against Melee-Ranged, but weak against Pure Melee.
But, keep in mind, the strength of one's character or class depends on the user him/herself.
Permissions in this forum:
You
cannot
reply to topics in this forum